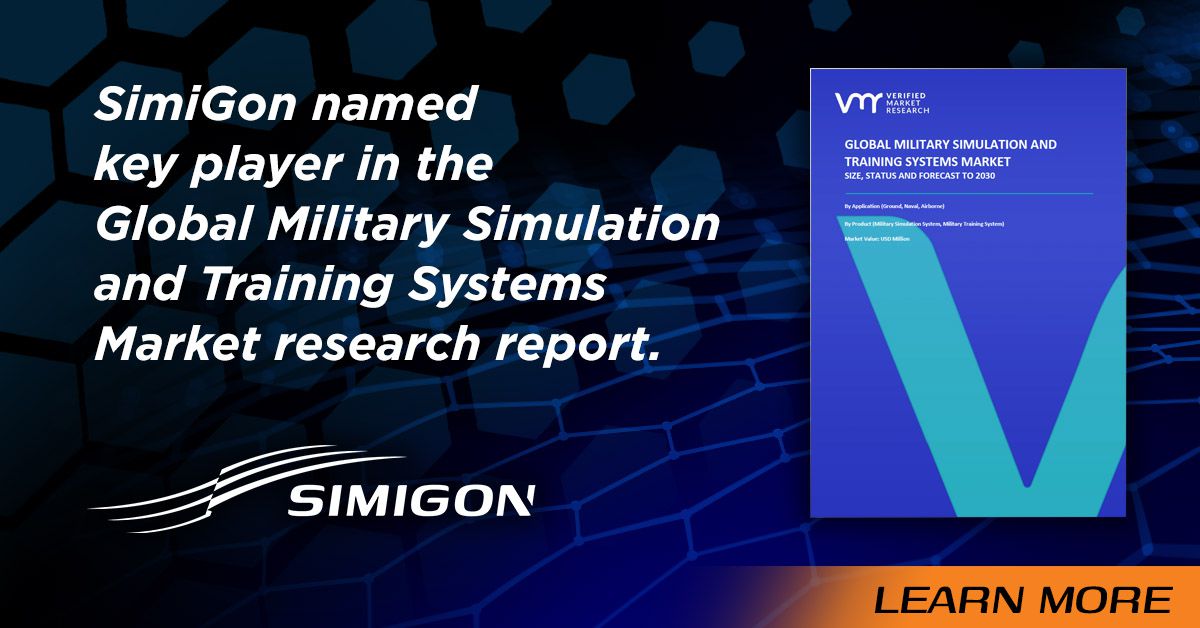 The world of Military Simulation and Training Systems is a huge market with constant innovation, rapid development of new technologies, and systems that give soldiers an upper hand on the battlefield. Realistic, scaleable, and immersive simulation training systems ensure that scenarios are practiced and deeply understood.
As a provider of true to life simulation software for the Government and Military, SimiGon has been recognized as a key player in the field according to a market research report published by Verified Market Research.

To download and purchase the report, please go here
SimiGon's VMT (Virtual Maintenance Training) programs use XR Technologies and the latest hardware for hands on training with realistic interfaces, controls, and environments that recognize user input and accurately build muscle memory for an unlimited number of different aircraft including T-6A, F-15E, F-16, F/A-18, C-130H/J, AH-1Z and many others.